Planning to sell on Amazon and wondering how to prepare your first shipment? If you already have an account on this portal and you offer products in the FBM model (Fulfillment by merchant), you can immediately see which are the most popular purchases for customers. First of all, these goods are worth sending to the warehouse of the online giant. If you are just beginning your adventure with this e-commerce platform, we will give you a step-by-step guide on what to do to profit from selling in FBA (Fulfillment by Amazon). Find out what you need to do to make the most of the benefits associated with this model.
What advantages does Amazon FBA have over the FBM model ?
If it's unclear to you what selling on either model involves, read our guide. Below in the table you will find the basic differences between Amazon FBA and FBM. In this way, you can decide for yourself whether it is already worthwhile in your case to start using the warehouses of the online shopping giant or whether it is better to wait.
The portal distinguishes the following categories when storing goods at FBA:
– Clothing, shoes, bags
– All other products in standard sizes,
– Large size goods,
– Dangerous goods.
Exact amounts can be checked on the website after logging in.
Key differences between Amazon FBA and FBM:
| | |
| --- | --- |
| FBM | FBA |
| you are responsible for shipping to the customer. | Amazon ships the orders to your customers |
| No possibility for customers to take advantage of the Amazon Prime programme (free delivery). | customers can enjoy the benefits of membership in this programme |
| You organise customer service yourself in the local language of each market you sell in. | Amazon provides customer service. |
| no obligation to register for VAT in another country if you store goods in Poland. | compulsory registration with the tax authorities of the countries where your chosen warehouses are located |
| The goods are warehoused by Amazon | you store the goods yourself |
| Reduced delivery times. | longer delivery times abroad |
| Lower shipping costs making the offer more attractive. | relatively high shipping costs for individual orders abroad |
| Amazon takes care of returns. | it is up to you to handle returns |
Table 1 Differences between the Amazon FBM and FBA sales models
Besides, the "Shipping by Amazon" logo next to FBA products induces confidence in customers. They choose this option more readily than shipments directly from the seller. If you are still wondering which option is better in your case, check out the advantages of FBM or contact the sales experts on Amazon.
Benefits of the FBM model
Amazon FBM also has certain advantages. First of all, the storage costs charged depending on the type of goods fall away. Amazon FBM works well for sellers who want to take care of packing and shipping orders themselves. They can operate in this way until the number of orders becomes too large for them to handle alone. Then they have to decide whether to hire additional staff or move to the Amazon FBA model. Sellers enjoy more freedom, including being able to contact customers themselves to arrange product details (such as the dimensions of a bespoke sofa). In Fulfillment by Amazon, communication between seller and buyer is only possible via the portal.
Shipping to an FBA warehouse – what should I pay special attention to?
We have already established that you should only ship products that are selling well so far. But what if you are just starting out and are marketing goods? Choose an FBM model or offer a limited selection in FBA to avoid risk. The more warehouse space you use, the higher the fees will be. Therefore, it's best to test individual marketplaces at first, seeing what's most popular with customers. Are you ready? Let's get started!
Go into Inventory and select "Manage FBA Inventory." Then select the products you want to ship by ticking them in the box on the left. A message will appear at the top on the grey bar above the listings, e.g. "Action on 2 selected". Click there and select "Send/Replenish Inventory". Amazon will guide you through the steps until you confirm the shipment.
How does the shipment preparation panel look like?
After accepting the regulations and determining whether your goods belong to the dangerous goods category, you will go to the main panel of shipments. The products you have previously selected and want to ship will immediately appear. Select the destination location, i.e. the country in which the warehouse you are interested in is located. Continue by following the instructions displayed in the Amazon Seller panel. If you fill in any field incorrectly, the system will notify you to correct it.
Confirmation of goods (SKU) to be sent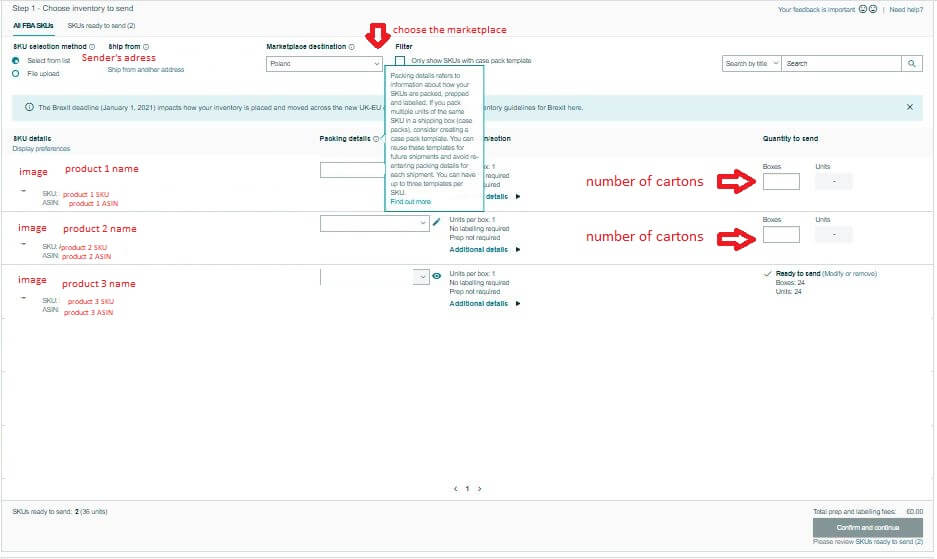 Fig. 1 Step 1 – Confirming stock to be shipped.
Confirmation of dispatch
You then select the size of the shipment and confirm the contents.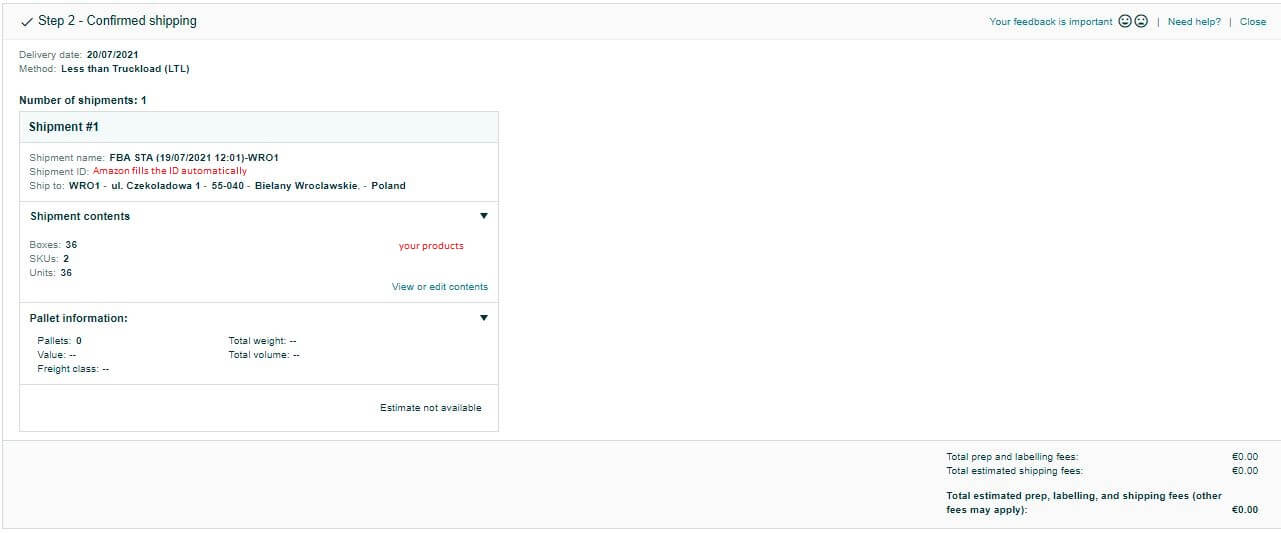 Fig. 2 Step 2 – Confirmation of shipping and delivery address and contents.
Printing package labels
The next step is to confirm the sender's address and print the labels for the individual packages. Amazon will tell you exactly which boxes should be labelled. Remember to label each file carefully when saving to disk. This will help you avoid mistakes when wrapping the boxes. If you want to avoid labelling, for a fee, you can have this task performed by the warehouse staff of the e-commerce giant ("Who prepares" – select Amazon).

Fig. 3 Step 3 – Printing labels for individual packages.
Final confirmation of all data
Finally, you confirm the information about the carrier and the number of pallets to be shipped. You print further labels, unless you are shipping a quantity of goods taking up less than half a pallet. Then you do not need to generate them.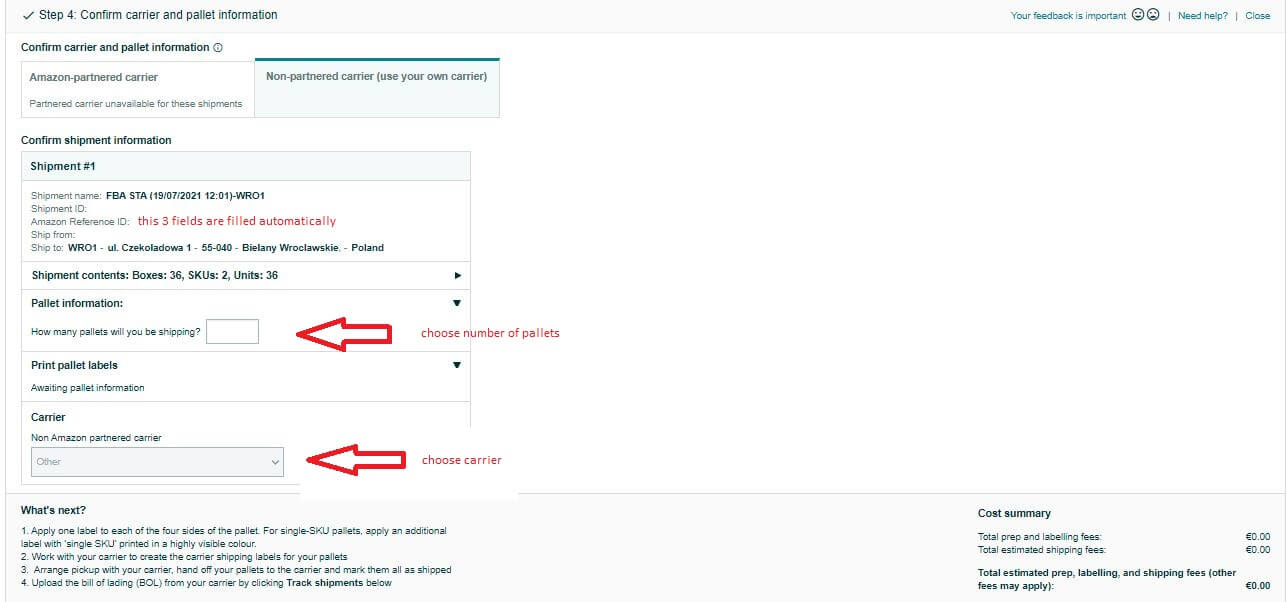 Fig. 4 Step 4 – Confirming the given information and printing pallet labels.
How do I choose the right warehouse?
The choice of warehouse depends on which market you want to offer products to. If you start selling on amazon.de and have a German tax number, you can send the goods to a warehouse located in this country. If you do not have a tax identification number from your local tax office, you can use the One Stop Shop (OSS) option. Then the shipment goes to a warehouse in Poland or another EU Member State where your company is based. From there, it is shipped to customers throughout the Community. As your Amazon sales pick up and you start to conquer other available marketplaces, it's best to ship to different warehouses located where your products rotate best. If you're still in doubt about which option to choose, or if you want to delegate shipping and inventory management to the experts, welcome to Go2Market. Our agency specialises in comprehensive sales support on Amazon.
Happy FBA Shipping,
Amata Borys-Chudek
Go2Market Crew